If you can imagine it, our team possesses the skills and creative talent to bring your vision into a reality.
Got something on your mind? Let's talk. We're experienced in working with plans whether immediate, or contemplating the future. Our portfolio of projects runs the gamut and our expertise does as well. Property management, land acquisitions, office lease negotiations, legalities and contracts just scratch the surface on what knowledge and hands on expertise we're ready to share with you. Rather than wonder what you should do, let's consider your options and discuss what you can do.
Preliminary Meeting & Consultation
Sitting down and getting to know our clients, their visions and their needs is a first and vital step to the immediate and future success of every project.
Often times a vision can exceed a client's budget. Based on preliminary discussions, site, or space evaluation we estimate costs and prepare a "For Budget Purpose Estimate". Through a prioritization process offering cost-effective methods or alternatives, and thoughtful finish selections; we develop final plans, a project timeline and finishes to meet a client's individual expectations and budget.
Developers – General Contractors – Site Supervisors
We are rehearsed in management of the entire development and construction process obtaining real estate entitlements, approvals and permitting, pre-construction estimating, budgeting, and bidding. We assemble a qualified team of engineers, architects, contractors, designers, and consultants, negotiating contracts, managing scope, and providing value creating solutions.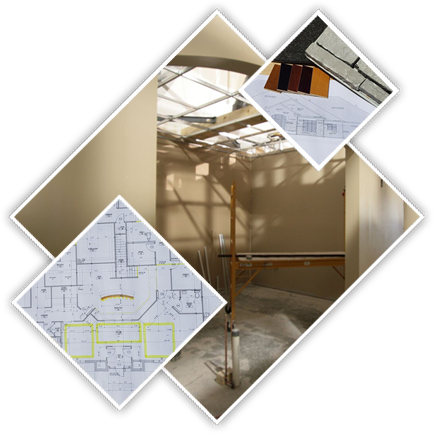 DENTAL & MEDICAL new construction and office remodeling is our specialty. Our continual success is based on the organization and efficiency of our projects and what tenant finishes in an existing building require. From design to move in, our ability to efficiently estimate cost, maintain an organized site, schedule and execute individual tasks in timely fashion; all allow us to provide our doctors and clients a relaxed, professional process while delivering expeditious and quality results.
Interior Design & Finish Selections
No detail is ever too large or small to consult the pros and exactly why we take pride in working with the best throughout every phase of a project. Our design team is ready and waiting to be of assistance.
In the field of construction, subcontractors and suppliers are imperative to our success. Just as we strive to pride ourselves in being the best, we aspire to work with those that are the best in their field as well. We promise a "Can Do, Will Do" approach ensuring our continual ability and willingness to provide our customers with unsurpassed quality and service before, during and after construction.